COVID-19 UPDATE - No Minimum Order // Dispatching 3-4 working days -
More Information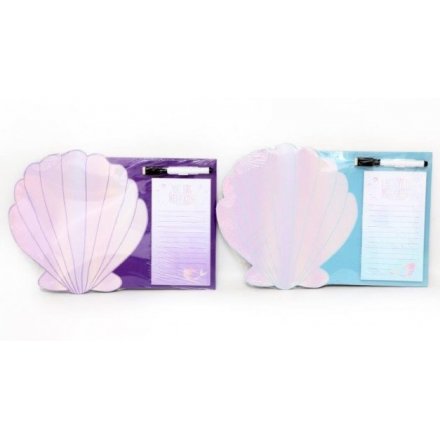 Enchanting Mermaid Design Whiteboard Set
An enchanting assortment of underwater themed whiteboards and notepad set.
Set with their purple and turquoise tones and "You are Mermaizing" and "Believe in Mermaids" quotes, these shell shaped wipeable boards will be perfect for keeping track of your day to day activities and reminders!
30cm x 12cm in size

Minimum order quantity 4, priced individually, 2 Assorted designs.